Regular price
Sale price
$62.00 USD
Unit price
per
Sale
Sold out
The Moringa Oleifera leaves are an energizing product that can aid in healing and medical prevention. Discover the natural power of Moringa with our dried Moringa Oleifera leaves
Packed with essential nutrients and antioxidants, our premium-quality leaves are a natural and healthy way to support your overall health and well-being.
Our leaves are carefully dried to preserve their natural goodness and can be enjoyed in a variety of ways, from brewing a hot tea to adding to your favorite smoothie. Order now to experience the transformative benefits of this amazing superfood in its purest form.
Good For

The Moringa Oleifera leaves are rich in nutritional values and are known as a supplement that helps improve conditions such as:
Blood sugar, cholesterol problems, high blood pressure, indigestion, malnutrition, skin problems, and more...
How To Use

- Seasoning salads
- Baking or cooking
- Healthy drinks, smoothies, and milkshakes
- Infusion for tea - Highly recommended!
Nutritional Values

- 25% protein
- 5% fats
- 31% dietary fiber
- 25% carbohydrates
- 13% minerals (calcium, magnesium, phosphorus,
potassium, copper, iron, selenium, manganese,
zinc, and sodium).
- 3.5 times more vitamin A than carrots
- 7 times more vitamin C than an orange
- 3.5 times more calcium than cow's milk
- 3 times more potassium than in a banana
- 2 times more protein than cow's milk (Rani &
Arumugam, 2017)
- Moringa leaves also contain all the essential
amino acids for the human body and all the
essential fatty acids for the human body,
including omega-3 and omega-6.
- The percentage of unsaturated fatty acids is
about 70%.
- Moringa leaves also contain the following list of
vitamins: vitamin A, vitamin 1B, 2B, 3B, 5B, 6B,
vitamin C, vitamin E, and folic acid (vitamin B9)

- 92 Nutrients
- 46 Antioxidants
- 36 Anti-Inflammatories
- 18 Amino Acids
- 9 Essential Amino Acids
Details

- Weight: 3.5oz / 100 gr
- 100% Organic Moringa powder
- Natural dried
- No fillers, binders, or common allergens
- No artificial colors or preservatives added
- No heavy metals
- Vegan and Gluten Free

Share
View full details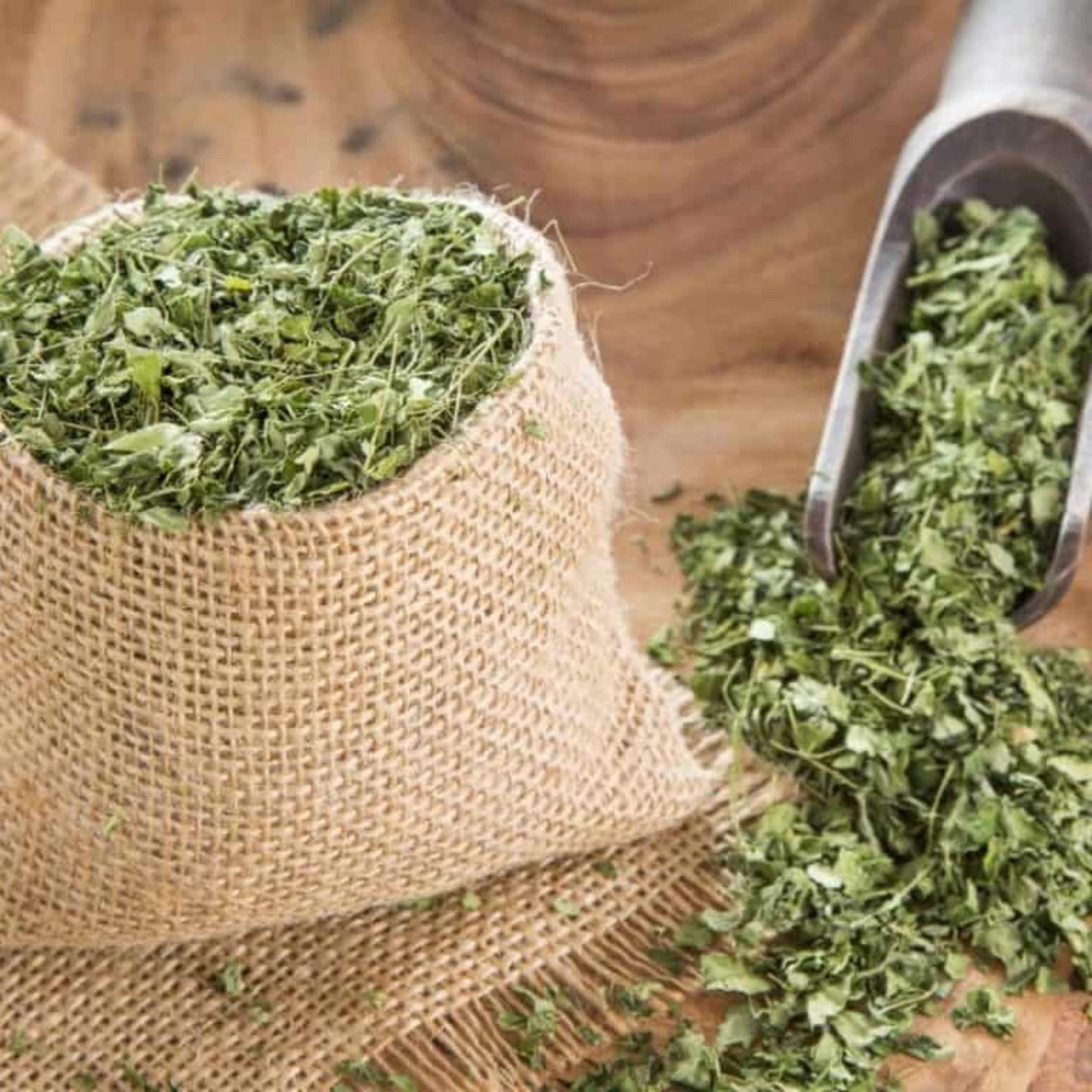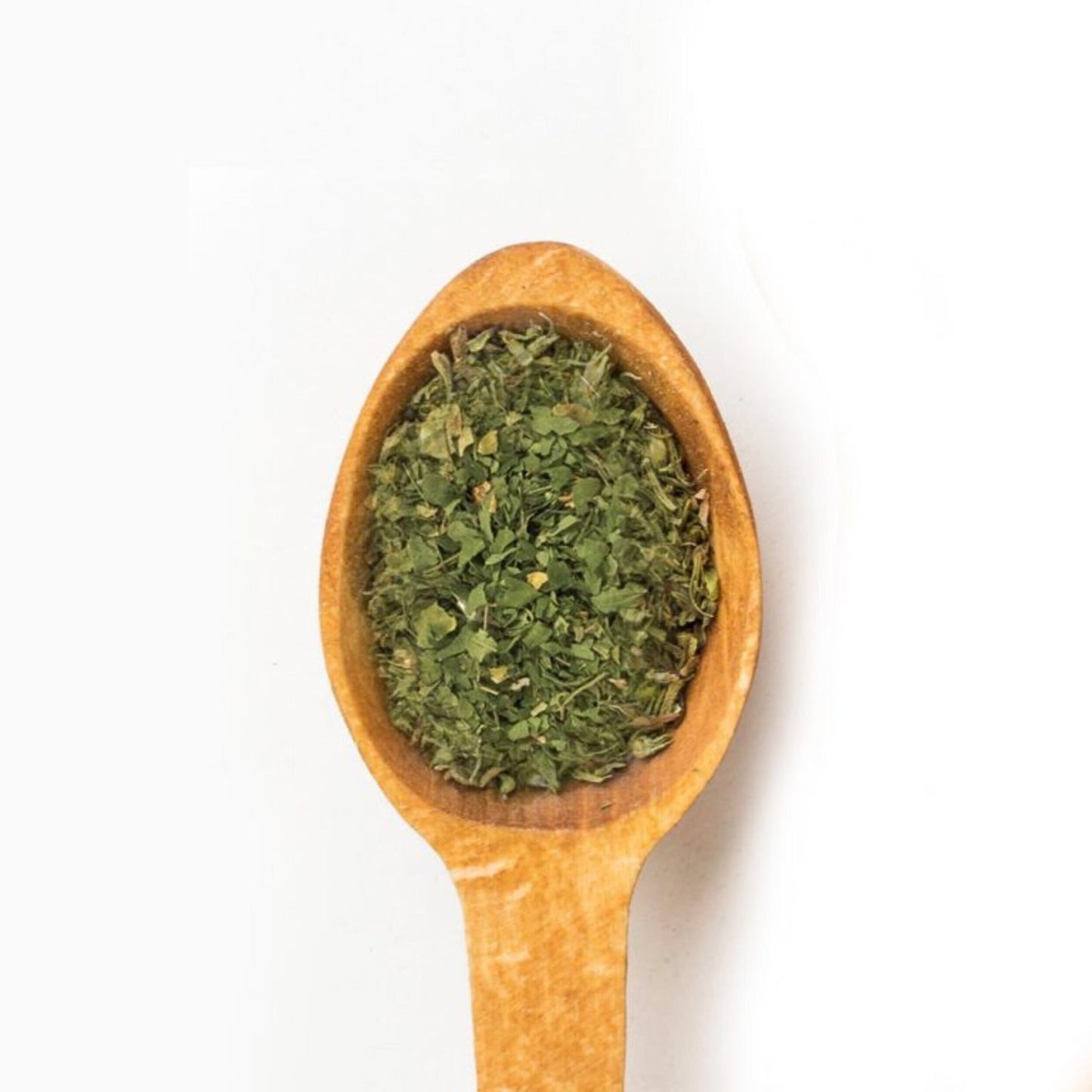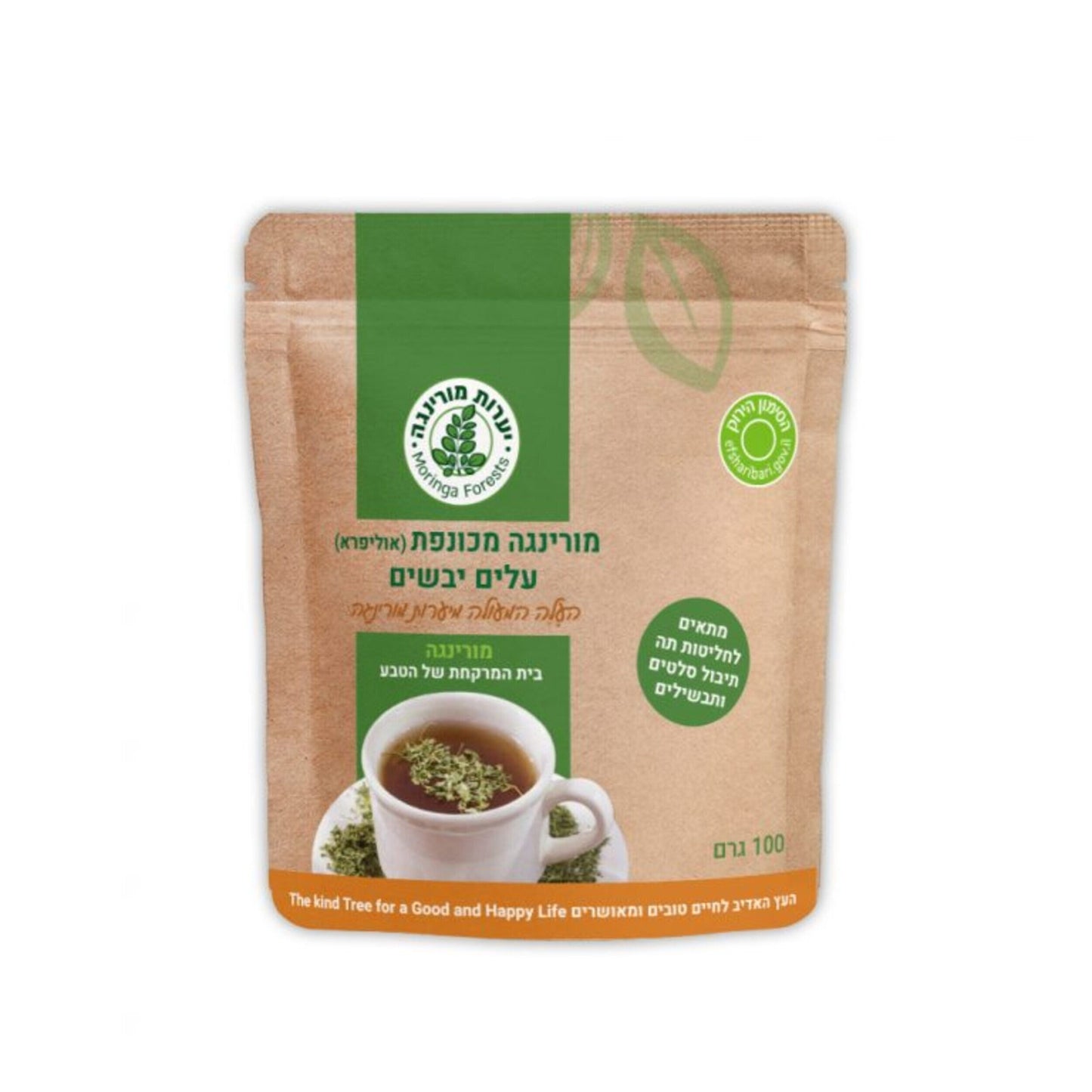 100% Natural

We do not add any chemicals to our products, we only use what mother nature gave us.

Organiclly Grown

We do not use pesticites or chemicals in our farm.

Premium Quality

We only use the produce from the Moringa trees grown on our lands and other natural ingredients

Sustainability

We use natural tree waste as compost, and we use the natural leftovers from the oil production process to fertilize our trees. We even feed our horses with Moringa trees leftovers