Regular price
$115.00 USD
Sale price
$90.00 USD
Unit price
per
Sale
Sold out
Our Moringa-rich cleansing foam gently exfoliates and cleanses your skin resulting in brighter, more radiant skin
Moringa Forests cleanser mousse gently exfoliates the skin, leaving it brighter and more radiant. Featuring complimentary Moringa, Aloe Vera, Chamomile, and Donaliella-Selena seaweed extracts. In addition to removing make-up and impurities from the skin, Moringa foam mousse helps to preserve the skin's microbiota during cleansing!
The skin renewal cleansing mousse is suitable for all skin types.



Details

Details
- Quantity: 160 ml
- Vegan & cruelty-free, all-natural
- Paraben-free, sulfate-free, and ethically sourced

🌿 Nutritional value of Moringa Oleifera:
- 92 Nutrients
- 46 Antioxidants
- 36 Anti-Inflammatories
- 18 Amino Acids
- 9 Essential Amino Acids

Warning
- For external use only
- Do not use this product if you are known to be sensitive to one of the ingredients.
- This product should be used according to the instructions and for the purpose intended.
- Do not swallow. Keep away from children and avoid contact with the eyes.
- Licensed by the Israeli Ministry of Health
How To Use

Apply in the morning and evening on clean, dry skin. absorb well
Good For

Thanks to the natural ingredients - this face cleanser is suitable for sensitive or delicate skin!
Very effective for cleaning and removing makeup.
Ingredients

Moringa ext. Water, Glycerin, Aloe-Vera ext., Matricaria ext., Althea Officinalis Ext. (MUCILAGE VEGETAL), Dimethicone, Saponaria officinalis ext., Sweet marjoram ext. Dunaliella Salina Algae ext., Vanilla Planifolia ext.

View full details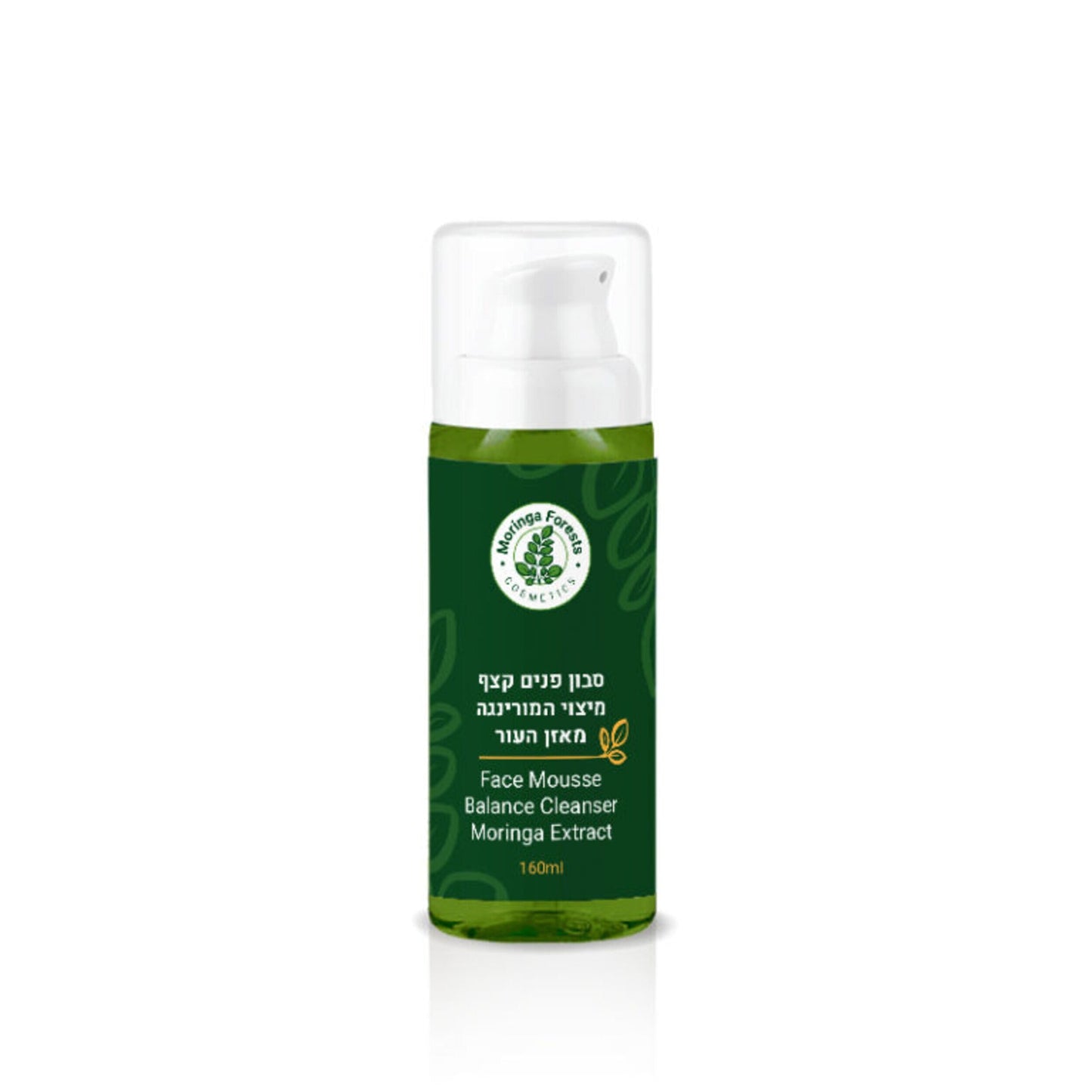 100% Natural

We do not add any chemicals to our products, we only use what mother nature gave us.

Organiclly Grown

We do not use pesticites or chemicals in our farm.

Premium Quality

We only use the produce from the Moringa trees grown on our lands and other natural ingredients

Sustainability

We use natural tree waste as compost, and we use the natural leftovers from the oil production process to fertilize our trees. We even feed our horses with Moringa trees leftovers